We are not Toyota
Published December 2, 2015
Some years ago, we guided a lean transformation project in a regional hospital. The ambition was to drastically improve the experience of patients in the surgical 'one-day pathway.' An in-depth patient survey and analysis of the value stream revealed that missing information for the patient and long and unpredictable waiting times were the main drivers for dissatisfaction. A sub-optimal planning and system appeared to be the most important root causes. Although the problems were recognized, quite some resistance existed in the organization to change the current way of working.
As part of the cultural transformation, we took a group of key players (doctors, nurses and managers) to a car manufacturing site. We weren't there just to observe but mainly to assemble cars together, as a team, in a simulated work environment. We experienced and practiced the principles of teamwork, coaching, leadership, structured problem solving, flow and pull, quality at the source… at the assembly line.
The Taste of Quality
Written by Jose Paredes,
UL
Published November 10, 2015
The fall in New England is one of my favorite times of the year. Hues of saffron, paprika and pumpkin speckle the landscape. Combined with the smell of wood-burning fireplaces scenting the crisp night air, and the sound of rustling leaves, it becomes a living masterpiece. When I am not traveling for work, one of my passions is cooking. I am a native of Nicaragua, and have adapted to cooking with whatever ingredients are around me, because I find that the best end-result starts with using the best quality products available.
Process Problems: Hidden Treasures, Part II
Written by Randy Cook and Alison Jenkins, 
McKinsey & Company
Published October 19, 2015
Most of the leaders we meet pride themselves on their problem-solving ability. But when we watch how they work, we often see them behaving instinctively rather than following a rigorous problem-solving approach. All too often they fail to define the real problem, rely on instinct rather than facts, and jump to conclusions rather than stepping back and asking questions. They fall into the trap of confusing decisiveness with problem solving and rush into action instead of taking time to reflect.
Process Problems: Hidden Treasures, Part I
Written by Randy Cook and Alison Jenkins, McKinsey & Company
Published September 19, 2015
When a company engages its people in problem solving as part of their daily work, they feel more motivated, they do their jobs better, the organization's performance improves, and a virtuous cycle starts to turn. Such an approach can tap enormous potential for the company and its customers. 
At one auto-parts manufacturer, each employee generates an average of 15 suggestions for improvement every year. Over a period of 16 years, these suggestions have helped secure major advances that reached well beyond productivity and into safety and quality. 
Truly Understanding Customer Value
Chris Butterworth
S A Partners, LLP
Many organizations assume that customer surveys tell them what their customers truly value. This approach has its limitations. There is a difference between customer satisfaction and customer value. These must link to strategy and deploy throughout the organization.
A deep understanding of customer value is critical to drive business excellence and innovation. Traditional survey approaches fail to identify customer value so an alternative methodology must be used.
What is Customer Value?
According to Womack and Jones (Lean Thinking, 1996) the first lean principle is to understand what customers value. At first this may seem a very obvious starting point for any organization wishing success in whatever products or services they seek to supply. However, in reality it is often overlooked with organizations assuming they know what customers value.
Customer value is constantly changing and one of the models that helps describe this is from Professor Noriaki Kano who divided value into three categories. These are illustrated in Diagram 1: 
Diagram 1 Customer Value Kano
Kano's model illustrates that customers only articulate basic value criteria when the criteria are absent, and that most often it is performance criteria that are expressed. Delighters that can help to inform future value are not readily articulated and need a structured process to help bring them to light. 
The Kano model helps to illustrate that what customers value changes over time and that expectations are constantly increasing. Today's delighter quickly becomes tomorrow's performance expectation, and the day after that, a basic requirement. This is easily illustrated in an everyday example, such as computer technology, where today's delighter quickly becomes a performance factor, then a basic, and then falls even further to have little or no value.
Shingo Institute has a new Director of Research, Dr. Rick Edgeman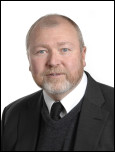 The Shingo Institute recently gained a new director of research. Rick Edgeman, Ph.D. joined the Shingo Institute at Utah State University in August 2015 as research director and clinical professor of management. His role at the Shingo Institute is to conduct studies and help us bridge the gap between scholarly knowledge and practical application.
Dr. Edgeman continues to serve as a visiting professor of quality management in the Industrial Engineering & Management Division at Uppsala University in Sweden, and sustainability and enterprise performance at Aarhus University in Denmark. His areas of expertise are in sustainable enterprise excellence, six sigma innovation and design, quality management, and social-ecological innovation.
The Shingo Institute Has a New Executive Director: Mark A. Baker Bids Farewell, Ken Snyder Takes Over
(corrected)   
LOGAN, Utah—The Shingo Institute, part of the Jon M. Huntsman School of Business at Utah State University, bids a fond farewell to Mark A. Baker, who has served as the executive director of the Shingo Institute from July of 2014 until August of 2015. In the short time Baker served as executive director, he led the effort to continue the transition from an organization that offered executive education delivered primarily by the Institute to an organization with a network of distinguished licensed affiliates who provide executive education in partnership with the Shingo Institute.  
"We have a great deal of momentum that has been created by the Shingo team over the course of the last year, and we will continue to build on that, including the launch in the coming year of a focused, Shingo MBA program," said Dean Douglas Anderson of the Jon M. Huntsman School of Business.