A Purposeful Insight from INSIGHT™
By: Ken Snyder
In recent blogs I have shared information about the research track we now have at our European and Annual conferences. Our first research track was in Copenhagen a few months ago. It is our intent to shed light on the improvement process so that we can improve the improvement process.
One of the enlightening presentations in Copenhagen touched me profoundly. The presentation used data from the Shingo INSIGHT tool. What is INSIGHT? INSIGHT is a self-assessment tool that measures behaviors observed in an organization against ideal behaviors. Each individual who takes the survey answers questions anonymously. We have been working on INSIGHT for a few years now, but we finally finished beta-testing a few months ago. During the beta test period, we invited all Prize applicants and a few other organizations to participate.
Using INSIGHT data, the scholar, Prof. Troy Mumford of Colorado State University, analyzed the key factors that drive employee engagement. His main finding is that, far and away, the biggest factor that drives employee engagement is a clear sense of purpose that is understood by, and meaningful to, the employees. 
This insight (yes, pun intended) informs us that many of our improvement efforts are less effective until we can determine and articulate a meaningful purpose that all leaders, managers, and associates can rally around. The relevant Shingo Guiding Principle is "Create Constancy of Purpose." We, as leaders, should prioritize this guiding principle.
Annual Report 
By: Ken Snyder
We confirmed final numbers for 2016 a few days ago and I thought it appropriate to share some of the progress of the Shingo Institute in 2016. Here are some key highlights:
Education
• Our affiliates conducted 123 workshops compared to 81 in 2015 – an increase of 52%.
• 1,989 executives attended our workshops compared to 1,171 in 2015 – an increase of 70%.
• 29 executives joined us on study tours compared to 16 in 2015 – an increase of 81%.
• We launched our new capstone Build Excellence workshop. 
If you are interested in attending a Shingo workshop, please visit us at: http://shingo.org/education#attend. 
Affiliate Partners
We welcomed Möbius Business Redesign of Ghent, Belgium; Young Consulting Group (扬智咨询集团) of Beijing, China; Key Performance Consulting of Minnesota, USA; the Institute for Enterprise Excellence of Utah, USA; and Sustainable Performance Group of Virginia, USA, as new affiliate partners. These affiliate partners brought our total to 15 affiliate partners.
If you are interested in learning more about our affiliate partners, please visit us at: http://shingo.org/affiliates. 
Research
We launched a research track at our European Summit in Copenhagen. It was a smashing success with several enlightening research presentations. In 2017, we plan to publish the best of these research reports in a special journal edition. Due to popular demand, our research track will continue at our annual conference in Atlanta this April.
If you are interested in learning more about our research track at our annual conference, please visit us at: http://shingo.org/events/international.
The Shingo Prize
And, of course, we celebrated with Boston Scientific of Cork, Ireland, and Rexam Beverage Can of Queretaro, Mexico – the 2016 recipients of the Shingo Prize.
If you would like to see all recent Shingo recipients, including our 2017 recipients, please visit us at: http://shingo.org/awards. 
Our Mission
These results demonstrate progress toward the achievement of our mission:
"We conduct cutting-edge research, provide relevant education, perform insightful enterprise assessment, and recognize organizations committed to achieving sustainable world-class results."
We appreciate all of the help and support we receive from our affiliate partners, our Board, and all of you. Here's to another great leap forward in 2017.
Improving Improvement
By Ken Snyder
 In the Lean world, we have a tendency to hearken back to the senseis of yesterday – Dr. W. Edwards Deming, Dr. Joseph M. Juran, Kaoru Ishikawa, Taiichi Ohno, and, of course in our case, Dr. Shigeo Shingo. The list could be much longer.
I never met Shigeo Shingo. But in my role, I think I've gotten to know him pretty well. I spend several weeks each year with his son who tells me stories about his father, clients his father consulted with, his books, and so on. I meet a few times each year with Toyota "OBs"  hearing stories about Shingo's training classes at Toyota. And I've spent time with Drew Dillon, who traveled with Dr. Shingo extensively as both his translator and apprentice. And I've read many (not all yet!) of Shingo's 17 books. 
 As I've come to understand Shingo better, I have to wonder if he would be happy with our focus on the past. Why do I say that? Shingo was all about kaizen.  Shingo strikes me as someone who was not afraid to discard the past if he thought of, or discovered, a better way. His mind was never stagnant. His books display a clear evolution of thought as he discovered better and better ways.
Yet, I think Shingo would look at the Lean community today and think it is too stagnant. We have not been as good as we should have been at improving the process of improvement. As an example, at the Shingo Institute, we have awarded the Shingo "Research" Award since 1989. Many excellent books and articles have received recognition. Yet, almost all of the writings are about the practical application of the tools, systems, and principles taught by the senseis of yesterday.
In order to correct this lack of progress, and propel us forward faster, at the Shingo Institute, we have recommitted to conducting "cutting-edge research."  Two years ago we hired a Director of Research, Dr. Rick Edgeman. Along with a broad range of academic partners, we have helped resurrect the Lean Education Academic Network (L.E.A.N.). We are trying to reinvigorate academic research into Lean.
There is a wonderful kaizen aspect to research and the scientific method. As we conduct research, it is important to discover new knowledge, or reimagine what we think we already know, in ways that advance the practice of Lean. Academics are uniquely qualified to contribute to this discovery of new knowledge
 At our recent Shingo conference in Copenhagen, we initiated a research track. It was a wonderful event with many inspiring presentations. I learned many new things. Yes, you can teach an old dog like me new tricks! I will share some of these new insights in future blogs. We will continue this effort at the Shingo International conference in Atlanta this April. If you are interested in joining the process of improving the improvement process, we invite you to join us at the conference.
1 "OBs" is the term used by retired Toyota employees, and is an abbreviation of the English term, "old boys." It specifically refers to those who experienced the transformation enacted through the development of the Toyota Production System.
2 Kaizen is a Japanese term usually translated as "continuous improvement." I prefer the broader definition suggested by Masaaki Imai of improvement that happens "every where," involves "every body," and takes place all the time ("every time").
3 From the mission statement of the Shingo Institute. See http://shingo.org/about. 
Shingo in Juran's Quality Handbook
In 1980, I graduated from my MBA program and accepted a position with a small, high-tech, Japanese-owned, electronics company. I spent the next few years learning how to make really complicated products. In December of 1980, I purchased several books to facilitate the learning process. One of these books was the quality reference book, Juran's Quality Handbook. I was told by my Japanese colleagues that this was THE book on quality that we all need to understand. It was my source for learning SQC, TQC, and other quality control tools and systems.
The edition I purchased in 1980 was the 3rd edition, and still bore the name of Joseph M. Juran as the author. Last month, the Juran Institute just released the 7th edition. Dr. Joseph A. DeFeo, who succeeded Dr. Juran as the president of the Juran Institute, is the primary author, compiler, and editor of this latest edition. Through the influence of our Director of Research at the Shingo Institute, Dr. Rick Edgeman, I was invited to join as co-author on two chapters. 
• Chapter 7: "Strategic Planning and Performance Excellence"
• Chapter 14: "Lean Techniques and the Shingo Prize"
Dr. Shigeo Shingo is probably better known as the first person to share the Toyota Production System with the world, and for "flow"-related terms such as "one-piece flow" (Shingo's original term was "non-stock production"), SMED, etc. But Shingo started as a consultant and teacher of quality. While teaching about quality, he discovered you couldn't control quality unless you controlled flow. He preached "control quality at the source" and invented the term poka-yoke (error-prevention) as a way to keep quality problems from occurring. It is very appropriate for the Shingo Institute and the Shingo Prize to be associated with the world-renowned Juran's Quality Handbook.
I am grateful to Dr. DeFeo and Dr. Edgeman for the great honor of participating as a co-author. Plus, it looks good on my C.V.
Ken Snyder, Executive Director, Shingo Institute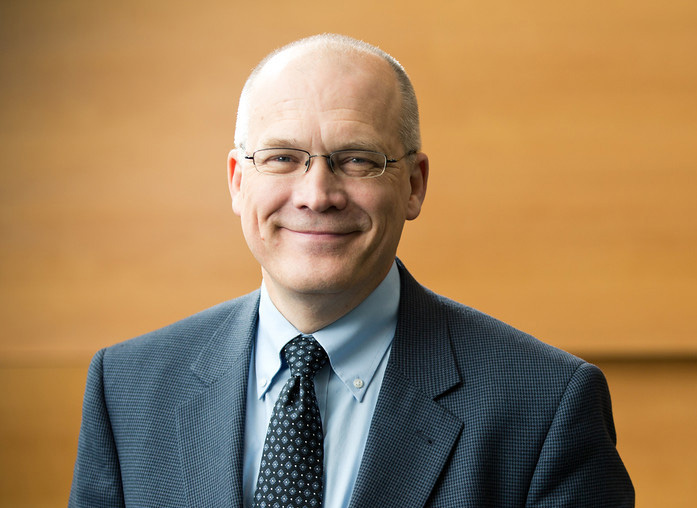 An Inflection Point
by Ken Snyder, Shingo Institute Executive Director 
A few months ago, I had the chance to visit two companies that the Shingo Institute uses as "benchmark" companies. Both of these companies started their Lean journey about 20 years ago. Both companies received the Shingo Prize about 10 years ago. And both companies have continued their journey seeking perfection since receiving the Shingo Prize. We hope all Shingo Prize recipients follow their example in continuing their own journeys.
At both benchmark companies, I heard a similar story. It caught me by surprise. Let me explain.
In my career, I've had four to five Lean implementation opportunities that were either start-ups where we had the opportunity to build the culture from scratch, or involved a transformation of an existing culture. After being with an organization for seven to eight years, typically another professional opportunity came up and I moved on. I've never seen a Lean journey first-hand past seven to eight years. In my experience, I've always thought the highest productivity gains come in the earlier stages of the Lean journey. In many cases, there are so many opportunities that it's easy to cherry-pick and find places where the application of Lean can make a big difference. 
This is not the report of these benchmark companies. Both companies report that they experienced steady productivity gains of 10% or a little more, compounded year-over-year over a 10-15 year time period. This is amazing enough. But then, they both reported that in the past two to three years they experienced an inflection point, where the productivity gains jumped from the steady 10% or a little more to 15-20% productivitains the past two to three years. This is astonishing!
After verifying their reports, I asked them a series of questions so I could better understand how they could experience such astonishing results – especially after so many years of steady, great, results. Independently, both companies reported the reason for this inflection point is due to the level of training achieved by their associates. In short, their associates are now so well-trained that they can identify problems, solve problems, and implement changes so quickly and independently that the associates drive the productivity gains.
Both companies operate in-house universities where they teach lean tools and systems – things like SQC tools, error-proofing techniques, time-motion studies, TPM systems, and other problem-solving skills. Associates spend a significant amount of time on regular intervals training in these in-house universities. Over time, the skill level of associates is such that they can implement profound changes quickly and independently, without needing significant support from management or engineering.
After hearing these stories, and realizing how similar they are, we decided at the Shingo institute to offer a Master Track at our annual conference in the U.S. this year. During the Master Track, we will have these benchmark companies share some of their story about how they achieved this inflection point. 
I learned something. I think all of you will, too.
Join the Shingo Institute mailing list and get more great articles!  
Want Different Results? Change the Right Behaviors.
by Luc Baetens at Möbius
A supply chain director recently expressed to me his frustration that his new integrated business planning was ineffective. "We have spent so much time and money defining the new process, the reports we were going to use, and the monthly meetings we would hold. Even after all that, the only people who use the new system seriously are the supply chain team. Everyone else keeps doing things the old way."
The Shingo Model™ describes in a holistic and coherent way what the most successful companies do to reach exceptional levels of operational excellence. After more than 15 years working with companies to improve their supply chains, I became a certified Shingo facilitator. I wondered how the Shingo Guiding Principles could help make the efforts of supply chain improvement more effective.
I found my answer in the first of the Three Insights of Enterprise Excellence™: 
Ideal results require ideal behavior.
Behavior is at the very center of the Shingo Model. When we learn it we ask ourselves, "What behavior do I want to see?"
As I've worked in supply chain improvement, I have seen professionals spend considerable time and effort go into design and implementation of ever more sophisticated tools and processes, often with uncertain results and far less than the desired impact. Yet I've rarely heard supply chain leaders ask:
• What behavior do I want to see in an improved supply chain?
• How do the processes, systems and tools we use help promote that behavior?
As we learn in the Discover Excellence workshop, a behavior can be observed, described and recorded. So when we hear people complain about their improvement efforts, behavior is always at the core. We hear statements like these:
• "They spent a fortune on tool X but the people who ought to be using it keep doing everything in Excel instead."
• "We defined a detailed playbook for sales and operations planning but still we see our associates coming to meetings completely unprepared."
Using Excel instead of a more customized tool is a behavior. Coming to a meeting unprepared is a behavior. Putting new tools and systems in place is ineffective unless behavior is modified accordingly. 
The first step is to describe the behavior you want to see:
• "I want to see production supervisors propose changes to the production schedule in advance to avoid issues with vacations."
• "I want to see our production supervisors ask our planners what to do if they cannot respect the production schedule."
• "I want to see our planners on the shop floor talk with maintenance people about progress and timing of machine repair."
• "I want to see production managers ask questions of their supervisors if the schedule is not met."
The next step is to decide what changes in systems and tools will help to promote the desired behavior. Put another way, "How can I make it easier for people to adopt the ideal behavior than the unwanted behavior?"
So, to get the desired behaviors listed above, we have to ask questions like these:
• How can I make it easier for a supervisor to talk with schedulers than to deviate from the schedule on his own?
• How do I change the process to make schedulers aware of the upcoming vacation schedule?
Design your tools and processes specifically to support ideal behaviors. By starting with the ideal behavior in mind, you can improve performance at all levels of the organization. 
When I first learned about the Shingo Model I found it difficult to think in terms of behaviors. I was more accustomed to thinking in terms of end results, capabilities and skills. The more I learned, however, the more enthusiastic I became about this new way of looking at things. If you haven't tried it for yourself yet, you should. 
When the Cook Spends More Time in the Boardroom than the Kitchen
by Peter De Clerck of Möbius
Some time ago, a colleague was giving training in operational excellence to an audience mostly filled with high-level managers. Imagine how excited he must have been. 
Truly giving his best, and pretty confident of getting his message across, he surely wasn't expecting to stumble upon this mail from one of them the next morning:
Thank you for the training given yesterday. I've noticed you've put a time slot in my agenda to visit our production plant on Thursday to go & see how things were progressing. 
What was it exactly you were talking about and is it possible to reschedule our meeting within a month from now? That would better suit the agendas. Thanks.
Shocked, he wondered:
Was I not clear enough? 
Were people sleeping during my training?
Perhaps, he thought, encouraging management to see the reality on the ground was going to be considered easy and not something to do only when the time was right. 
His story made me think of those cooking shows that seem to be everywhere on television. I always think it's a fun place out there in the kitchen. That's where the meal—the value—comes together. It strikes me that a restaurant resembles an office space, and a cook seems to have mastered the essence of creating value for the customer, basically delivering a really fine meal.
Management on the other hand seems to spend time in the boardroom talking about the added value for the organization. However, are we really creating value for the customer then, or are we spending too much time on gathering data, creating numerous reports with over-abundant KPIs, frustrating our colleagues or discussing results somewhere too far away from reality?
So my next question would be: "Why do we do it?"
Let's perhaps go back to a powerful yet extremely simple approach to managing organizations. It relies on 1) common sense and is 2) low-cost. These two phrases always get everyone's attention. 
Masaaki Imai, a founding father of kaizen, is to be sought after for this. Kaizen basically means continuous, incremental improvement involving all managers and workers. He argues that every time you get promoted you get further away from reality. By the time you are CEO, you are the most clueless person in your organization. 
He continues by saying the more you go up the ladder, the less you might seem to know about the problems going on. Contradictorily, decisions are taken on that level where there is little to no knowledge of the real problems. 
As managers we think we can prevent this by relying on numbers, and this is where the trap lies. Only if we go to the gemba (real place, where it happens) we are able to accurately interpret the numbers. 
Give yourself some time, don't be too busy to go to the kitchen of your company, observe and ask "why" as many times as you can to understand better what's cooking there. It is the place where work gets done and the only place where value can be added to business processes:
Solve the problem at hand
Prevent it from recurrence 
It will result in better quality, delivery and lower costs. You'll be surprised how much it contributes to the value delivered to the customer.