LEAN Website
By: Ken Snyder
A little over a year ago, at the invitation of Professor Eric Olsen of Cal Poly, the Shingo Institute became re-engaged in the Lean Education Academic Network, or LEAN. This is a group of teachers, researchers and other academics from around the world who are involved in Lean curriculum design and research. LEAN was originally formed in the 1990s and was fairly active until a few years ago. The Shingo Institute was heavily involved in this group for a while, but then pulled out. As mentioned, a little over a year ago, Eric got a group of us got together for the purpose of re-invigorating LEAN.
We formed a steering committee. The LEAN steering committee is focusing on just two key initiatives: 1) How can we improve the teaching of Lean at all levels; and 2) How can we support research that will lead us to improve the process of improvement. Our goal is to extend this network throughout the world. In addition to Cal Poly and Utah State, we now have representatives on the committee from universities such as the University of Minnesota, Ohio State, University of Michigan, and from independent institutes such as LEI, the Lean Leadership Institute and Catalysis. Through the network of steering committee members, we have also established ties with representatives from several universities in Europe and Asia.
The reason I share this news now is because we finally launched our revamped website. You can visit the LEAN website at www.teachinglean.org. We invite you to visit and check out the work of LEAN. If you are interested in joining the network, please register on the website.
In addition to the new website, some of the accomplishments of LEAN this past year are listed below.
1)     We have created a database of people interested in teaching and/or research at universities around the world. This is the group you will join if you register.
2)     We are organizing annual meetings where we can meet as a group. In the United States, we have decided to organize our meetings around POMS – the leading academic conference in the U.S. on production and operations. Our first group meeting will be in Seattle on May 4.
3)     We plan to organize regular meetings in Europe as well. We plan to identify a popular academic conference around which we can organize an annual meeting there as well.
4)     Dr. Rachna Shah, a professor at the Carlson School of Management at the University of Minnesota, is building a database of case studies, syllabi, etc. that teachers of Lean can pull content from. The first set of materials is already available on the website.
5)     To support the research mission of LEAN, and under the direction of the Shingo Institute Director of Research, Dr. Rick Edgeman, the Shingo Institute has added a research track at all our conferences.
6)     Dr. Edgeman has also arranged for LEAN and the Shingo Institute to sponsor special editions of some notable academic journals around Lean, with the content primarily coming from the best research presentations at our research tracks.
We think that all of these activities will lead to a better understanding and acceptance of Lean in the academic world, as well as add to the teaching and practice of Lean.
A First for Russia 
By: Ken Snyder
I am pleased to announce that the Ball Beverage Packaging Europe, Naro Fominsk Ends facility will receive the Shingo Prize at our annual conference in April. This is the first organization located in Russia to receive a Shingo Prize, or any Shingo-related recognition. The Naro Fominsk Ends facility is located about 70 km southwest of Moscow and manufactures beverage cans for use in the Russian marketplace. This facility, originally part of Rexam PLC until Ball's acquisition in 2016, is now part of the Ball Beverage Packaging Europe region and one of four end manufacturing plants in Europe.
Whenever we send an examination team to visit an organization, one thing the team does is prepare a report on extraordinary achievements in the organization. Let me share some of the extraordinary achievements from the team's report:
"Ball Naro Fominsk's safety system and culture is a best practice. Safety is first in every meeting. A high focus in training programs begins with a strong safety emphasis in the on-boarding training. The planning and execution associated with safety is outstanding, including no lost-time accidents for over six years. The plant has an effective near-miss program. The employee pictures throughout the facility are another excellent way to drive home the importance of safety every day in the minds of all associates. Safety training is extended to all associates' families and is very well received.
"Another best in practice example exemplified in this facility is the talent management system. The system – which goes from recruitment through training, development, career growth to transition planning – is a world class benchmark for aspiring organizations to follow."
If you are interested in learning more about the extraordinary journey of the first Shingo Prize recipient from Russia, please join us at the Shingo conference in Atlanta where two of the leaders from this organization will share their experiences. Also, join us for the Awards Gala where we will recognize this outstanding organization for this great achievement. You can register for the conference at: http://shingo.org/events/international. See you there!
A Purposeful Insight from INSIGHT™
By: Ken Snyder
In recent blogs I have shared information about the research track we now have at our European and Annual conferences. Our first research track was in Copenhagen a few months ago. It is our intent to shed light on the improvement process so that we can improve the improvement process.
One of the enlightening presentations in Copenhagen touched me profoundly. The presentation used data from the Shingo INSIGHT tool. What is INSIGHT? INSIGHT is a self-assessment tool that measures behaviors observed in an organization against ideal behaviors. Each individual who takes the survey answers questions anonymously. We have been working on INSIGHT for a few years now, but we finally finished beta-testing a few months ago. During the beta test period, we invited all Prize applicants and a few other organizations to participate.
Using INSIGHT data, the scholar, Prof. Troy Mumford of Colorado State University, analyzed the key factors that drive employee engagement. His main finding is that, far and away, the biggest factor that drives employee engagement is a clear sense of purpose that is understood by, and meaningful to, the employees. 
This insight (yes, pun intended) informs us that many of our improvement efforts are less effective until we can determine and articulate a meaningful purpose that all leaders, managers, and associates can rally around. The relevant Shingo Guiding Principle is "Create Constancy of Purpose." We, as leaders, should prioritize this guiding principle.
Annual Report 
By: Ken Snyder
We confirmed final numbers for 2016 a few days ago and I thought it appropriate to share some of the progress of the Shingo Institute in 2016. Here are some key highlights:
Education
• Our affiliates conducted 123 workshops compared to 81 in 2015 – an increase of 52%.
• 1,989 executives attended our workshops compared to 1,171 in 2015 – an increase of 70%.
• 29 executives joined us on study tours compared to 16 in 2015 – an increase of 81%.
• We launched our new capstone Build Excellence workshop. 
If you are interested in attending a Shingo workshop, please visit us at: http://shingo.org/education#attend. 
Affiliate Partners
We welcomed Möbius Business Redesign of Ghent, Belgium; Young Consulting Group (扬智咨询集团) of Beijing, China; Key Performance Consulting of Minnesota, USA; the Institute for Enterprise Excellence of Utah, USA; and Sustainable Performance Group of Virginia, USA, as new affiliate partners. These affiliate partners brought our total to 15 affiliate partners.
If you are interested in learning more about our affiliate partners, please visit us at: http://shingo.org/affiliates. 
Research
We launched a research track at our European Summit in Copenhagen. It was a smashing success with several enlightening research presentations. In 2017, we plan to publish the best of these research reports in a special journal edition. Due to popular demand, our research track will continue at our annual conference in Atlanta this April.
If you are interested in learning more about our research track at our annual conference, please visit us at: http://shingo.org/events/international.
The Shingo Prize
And, of course, we celebrated with Boston Scientific of Cork, Ireland, and Rexam Beverage Can of Queretaro, Mexico – the 2016 recipients of the Shingo Prize.
If you would like to see all recent Shingo recipients, including our 2017 recipients, please visit us at: http://shingo.org/awards. 
Our Mission
These results demonstrate progress toward the achievement of our mission:
"We conduct cutting-edge research, provide relevant education, perform insightful enterprise assessment, and recognize organizations committed to achieving sustainable world-class results."
We appreciate all of the help and support we receive from our affiliate partners, our Board, and all of you. Here's to another great leap forward in 2017.
Improving Improvement
By Ken Snyder
 In the Lean world, we have a tendency to hearken back to the senseis of yesterday – Dr. W. Edwards Deming, Dr. Joseph M. Juran, Kaoru Ishikawa, Taiichi Ohno, and, of course in our case, Dr. Shigeo Shingo. The list could be much longer.
I never met Shigeo Shingo. But in my role, I think I've gotten to know him pretty well. I spend several weeks each year with his son who tells me stories about his father, clients his father consulted with, his books, and so on. I meet a few times each year with Toyota "OBs"  hearing stories about Shingo's training classes at Toyota. And I've spent time with Drew Dillon, who traveled with Dr. Shingo extensively as both his translator and apprentice. And I've read many (not all yet!) of Shingo's 17 books. 
 As I've come to understand Shingo better, I have to wonder if he would be happy with our focus on the past. Why do I say that? Shingo was all about kaizen.  Shingo strikes me as someone who was not afraid to discard the past if he thought of, or discovered, a better way. His mind was never stagnant. His books display a clear evolution of thought as he discovered better and better ways.
Yet, I think Shingo would look at the Lean community today and think it is too stagnant. We have not been as good as we should have been at improving the process of improvement. As an example, at the Shingo Institute, we have awarded the Shingo "Research" Award since 1989. Many excellent books and articles have received recognition. Yet, almost all of the writings are about the practical application of the tools, systems, and principles taught by the senseis of yesterday.
In order to correct this lack of progress, and propel us forward faster, at the Shingo Institute, we have recommitted to conducting "cutting-edge research."  Two years ago we hired a Director of Research, Dr. Rick Edgeman. Along with a broad range of academic partners, we have helped resurrect the Lean Education Academic Network (L.E.A.N.). We are trying to reinvigorate academic research into Lean.
There is a wonderful kaizen aspect to research and the scientific method. As we conduct research, it is important to discover new knowledge, or reimagine what we think we already know, in ways that advance the practice of Lean. Academics are uniquely qualified to contribute to this discovery of new knowledge
 At our recent Shingo conference in Copenhagen, we initiated a research track. It was a wonderful event with many inspiring presentations. I learned many new things. Yes, you can teach an old dog like me new tricks! I will share some of these new insights in future blogs. We will continue this effort at the Shingo International conference in Atlanta this April. If you are interested in joining the process of improving the improvement process, we invite you to join us at the conference.
1 "OBs" is the term used by retired Toyota employees, and is an abbreviation of the English term, "old boys." It specifically refers to those who experienced the transformation enacted through the development of the Toyota Production System.
2 Kaizen is a Japanese term usually translated as "continuous improvement." I prefer the broader definition suggested by Masaaki Imai of improvement that happens "every where," involves "every body," and takes place all the time ("every time").
3 From the mission statement of the Shingo Institute. See http://shingo.org/about. 
Shingo in Juran's Quality Handbook
In 1980, I graduated from my MBA program and accepted a position with a small, high-tech, Japanese-owned, electronics company. I spent the next few years learning how to make really complicated products. In December of 1980, I purchased several books to facilitate the learning process. One of these books was the quality reference book, Juran's Quality Handbook. I was told by my Japanese colleagues that this was THE book on quality that we all need to understand. It was my source for learning SQC, TQC, and other quality control tools and systems.
The edition I purchased in 1980 was the 3rd edition, and still bore the name of Joseph M. Juran as the author. Last month, the Juran Institute just released the 7th edition. Dr. Joseph A. DeFeo, who succeeded Dr. Juran as the president of the Juran Institute, is the primary author, compiler, and editor of this latest edition. Through the influence of our Director of Research at the Shingo Institute, Dr. Rick Edgeman, I was invited to join as co-author on two chapters. 
• Chapter 7: "Strategic Planning and Performance Excellence"
• Chapter 14: "Lean Techniques and the Shingo Prize"
Dr. Shigeo Shingo is probably better known as the first person to share the Toyota Production System with the world, and for "flow"-related terms such as "one-piece flow" (Shingo's original term was "non-stock production"), SMED, etc. But Shingo started as a consultant and teacher of quality. While teaching about quality, he discovered you couldn't control quality unless you controlled flow. He preached "control quality at the source" and invented the term poka-yoke (error-prevention) as a way to keep quality problems from occurring. It is very appropriate for the Shingo Institute and the Shingo Prize to be associated with the world-renowned Juran's Quality Handbook.
I am grateful to Dr. DeFeo and Dr. Edgeman for the great honor of participating as a co-author. Plus, it looks good on my C.V.
Ken Snyder, Executive Director, Shingo Institute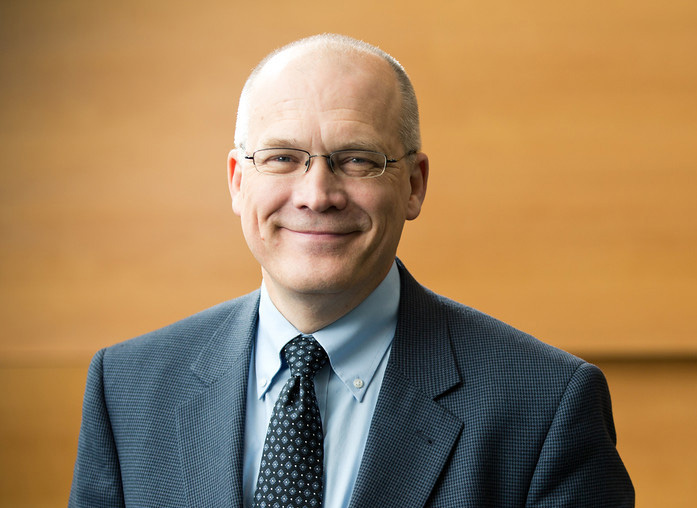 An Inflection Point
by Ken Snyder, Shingo Institute Executive Director 
A few months ago, I had the chance to visit two companies that the Shingo Institute uses as "benchmark" companies. Both of these companies started their Lean journey about 20 years ago. Both companies received the Shingo Prize about 10 years ago. And both companies have continued their journey seeking perfection since receiving the Shingo Prize. We hope all Shingo Prize recipients follow their example in continuing their own journeys.
At both benchmark companies, I heard a similar story. It caught me by surprise. Let me explain.
In my career, I've had four to five Lean implementation opportunities that were either start-ups where we had the opportunity to build the culture from scratch, or involved a transformation of an existing culture. After being with an organization for seven to eight years, typically another professional opportunity came up and I moved on. I've never seen a Lean journey first-hand past seven to eight years. In my experience, I've always thought the highest productivity gains come in the earlier stages of the Lean journey. In many cases, there are so many opportunities that it's easy to cherry-pick and find places where the application of Lean can make a big difference. 
This is not the report of these benchmark companies. Both companies report that they experienced steady productivity gains of 10% or a little more, compounded year-over-year over a 10-15 year time period. This is amazing enough. But then, they both reported that in the past two to three years they experienced an inflection point, where the productivity gains jumped from the steady 10% or a little more to 15-20% productivitains the past two to three years. This is astonishing!
After verifying their reports, I asked them a series of questions so I could better understand how they could experience such astonishing results – especially after so many years of steady, great, results. Independently, both companies reported the reason for this inflection point is due to the level of training achieved by their associates. In short, their associates are now so well-trained that they can identify problems, solve problems, and implement changes so quickly and independently that the associates drive the productivity gains.
Both companies operate in-house universities where they teach lean tools and systems – things like SQC tools, error-proofing techniques, time-motion studies, TPM systems, and other problem-solving skills. Associates spend a significant amount of time on regular intervals training in these in-house universities. Over time, the skill level of associates is such that they can implement profound changes quickly and independently, without needing significant support from management or engineering.
After hearing these stories, and realizing how similar they are, we decided at the Shingo institute to offer a Master Track at our annual conference in the U.S. this year. During the Master Track, we will have these benchmark companies share some of their story about how they achieved this inflection point. 
I learned something. I think all of you will, too.
Join the Shingo Institute mailing list and get more great articles!